Trusted by 1,700+ Restaurant Owners
Real Restaurant
Owners, Real Results
Trusted by 1,700+ Restaurant Owners
Real Restaurant
Owners, Real Results


Sharon Hurst
We have been so thrilled with Dineline and particularly with our liaison, Gabriel. Their competence and professionalism have been top-notch. They know their subject and have the tools to accomplish what we need, and their holistic approach to marketing using 21st century tools are a real plus. We've learned so much from them about how to present our business. Not only that, they treat us like we are not just clients but cherished friends. And that makes a huge difference. We especially want to give a shout-out to Gabriel, who went above and beyond his role to help us reach our goals. He really listened to us and didn't try to re-make us in some image he had of what our business should look like. At the same time, he wasn't afraid to tell us when he thought we were going in a wrong direction - and that is also so appreciated. We can't recommend them highly enough.

Jay Thane
Hey the numbers don't lie. I signed up my restaurant and bar at the end of last year, and we are up! Dang near 40% last month! My guy Patrick keeps me on track, bugs me just enough to get from me what he needs for us to be successful. Bottom line my pace needed a boost that I couldn't give myself and Dineline has delivered!
Scott McCarron
We moved our restaurant marketing over to entirely digital 3 months ago and it's done wonders to drive sales on a consistent basis. The team is quick to respond to requests, brings new ideas to the table, and holds weekly calls to review implemented programs.

Olumide Shokunbi
My guys Bernard and Vince are some of the coolest dudes in the marketing space. They walked me through the entire process with confidence and gave my business the white glove treatment it needed. Bernard texts me more than my girlfriend does and | love that because he's just as passionate about my success as | am. If you're a restaurant owner looking for a marketing partner with an emphasis on partner, look no further.

Michael Richardson
Personal company that has been paramount in getting customers in the door with measurable results. Anthony (Tony) is a very consistent and informative rep. | think the company probably jokes that I'm the most demanding client and Anthony takes it in stride.

Ben Kralj
It has been very beneficial working with DINELINE. My goal was to generate $30,000 a month and this has been achieved in less than 3 months. My AD Results are: Reached 2.3 Million people in my local area. Resulted 1,587 new customers to date For an acquisition cost of $0.73 Vince, Leslie and the rest of their team is committed to the success of my business and it has been great to partner with them.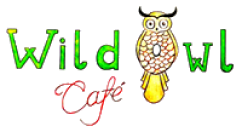 "Dineline has been a game-changer for our restaurant, Wild Owl. In just a month, our sales skyrocketed by 98% year over year. With a dedicated team of experts, they've consistently delivered a 55-60% increase. Efficient communication, clear explanations, and remarkable reporting make Dineline our trusted partner."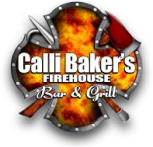 "Working with Dineline, our restaurant, Calli Baker's Firehouse & Grill, experienced a remarkable 70% growth in just three months. Their analytics provided invaluable insights, unlike our hit-or-miss advertising approach. Gerard's updates on expenditure and results have been crucial. Dineline transformed our success."

"Dineline transformed our restaurant, BR77 Brazilian Steakhouse. Revenue surged by 18% within months. We abandoned ineffective OpenTable ads and embraced Dineline's conversion-focused approach. With measurable results, Dineline showed us the impact on foot traffic and revenue. Their unique blend of professionalism and human connection sets them apart." 

"Since partnering with Dineline, BORO Market has experienced remarkable growth. In just two months, customer traffic and revenue surged. December saw a 58% increase compared to the rest of 2022, followed by a 59% rise in January. Dineline's data-driven approach provides invaluable insights, optimizing online presence and allowing me to focus on running the restaurant." 



"Dineline delivers on their promises, providing measurable results for Rock Creek. Their professionalism and timely execution are commendable. With their assistance, we've reached over 1.23 million people in our market area, achieving a cost of acquisition below 1.25. Highly recommend partnering with Dineline!"



"As a Subway franchisee in Central Illinois, partnering with Dineline has been phenomenal. Their team makes collaboration effortless. Regular updates and attentive support from my account manager ensure seamless operations.
Our ads have reached almost a million people, with a remarkable cost of acquisition of around $1.25." 



"Dineline has been instrumental in boosting our online presence and driving results for our 10 IHOP locations. With their expertise, we reached 2.6 million people and attracted 4,400 customers since September 30th. They're hands-on, informative, and dedicated to our success. Investing in their service is worth it – spend money to make money!"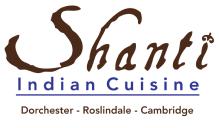 "Dineline boosts engagement and sales at Shanti through email, SMS, and calls. With real-time data, we've seen 3-5% growth in the past six months. Their support helps track interactions and optimize our $2.75 acquisition cost. Working with Dineline is fantastic!"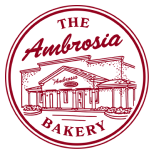 "Dineline transformed Ambrosia Bakery. Our revenue soared by $120,000 since partnering with them. They handle all advertising – crafting compelling emails and engaging ads. With our dedicated Account Manager, Monika, success is guaranteed. Dineline's reliable support has streamlined our  business operations."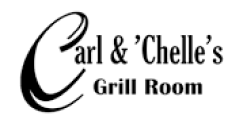 "Dineline's impact on Carl And 'Chelle's Grill Room was immediate. In just one month, our in-store and catering sales increased by 15%. Their comprehensive services are worth every penny. With Dineline taking care of marketing, I can focus on running the business. They hold me accountable and drive continuous growth."

"Recently onboarded as a new client. Couldn't be any more impressed with the team. 100% responsive, professional and without a question sincerely invested in the growth of our restaurant and establishing a long standing partnership together! Check them out if you are looking to bring your business to the next level! Their knowledge in marketing techniques is refreshing and result driven!"

"These guys are great. Unique marketing approach that is different than what anyone else is offering. They also constantly evolving to bring new marketing tactics to the table. I can't recommend enough!"